Jullie hebben Barbara Lynn waarschijnlijk gemist, maar ze had in 1962 een nummer 1 hit in Amerika met You'll lose a good thing. Vrij vertaald: "Als je mij verliest, raak je iets goed kwijt."
Eerlijk gezegd geen idee wat we daarna precies zijn kwijtgeraakt, want het valt niet mee om sindsdien sporen van Barbara terug te vinden. Oké Freddie Fender nam haar nr. 1 hit in 1975 opnieuw op en daarmee bereikte hij een jaar later de nummer 1 positie in de Billboard magazine Hot Country Singles.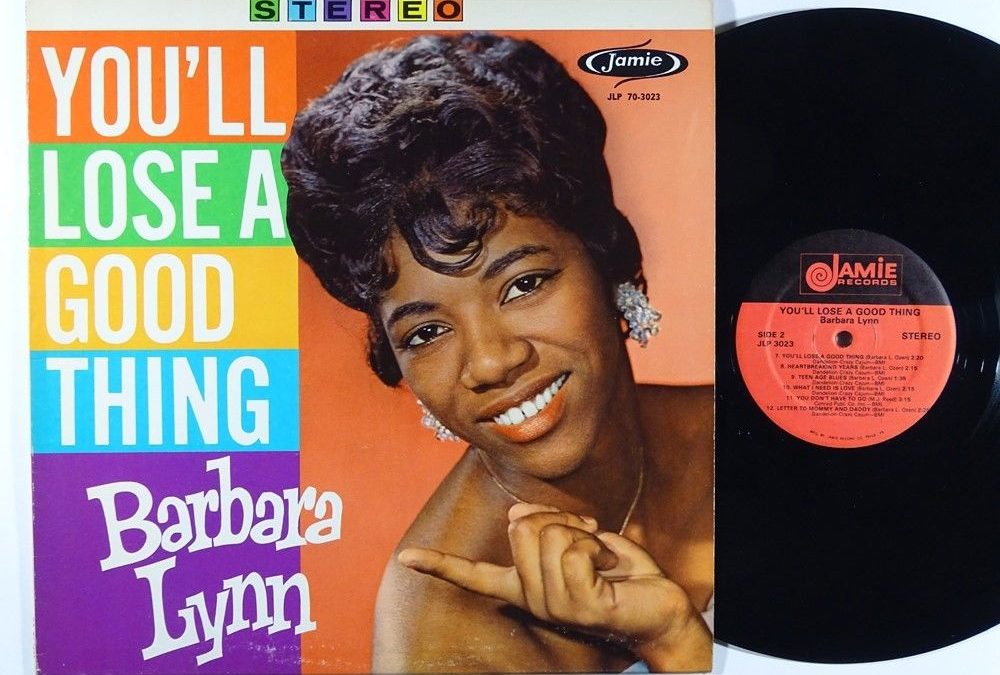 Belangrijker: de versie van Aretha Franklin op haar Runnin' Out of Fools album. Meer recent is de versie van de Britse band Madness, terug te vinden op hun album The Dangermen Sessions Vol. 1 uit 2005.
Maar mooi: Barbara zélf is er gelukkig ook nog! Ik kom een bewijs daarvan tegen op YouTube, waar ze ergens in een achtertuintje in Austin Texas nog één keer het beste in haar bovenhaalt.