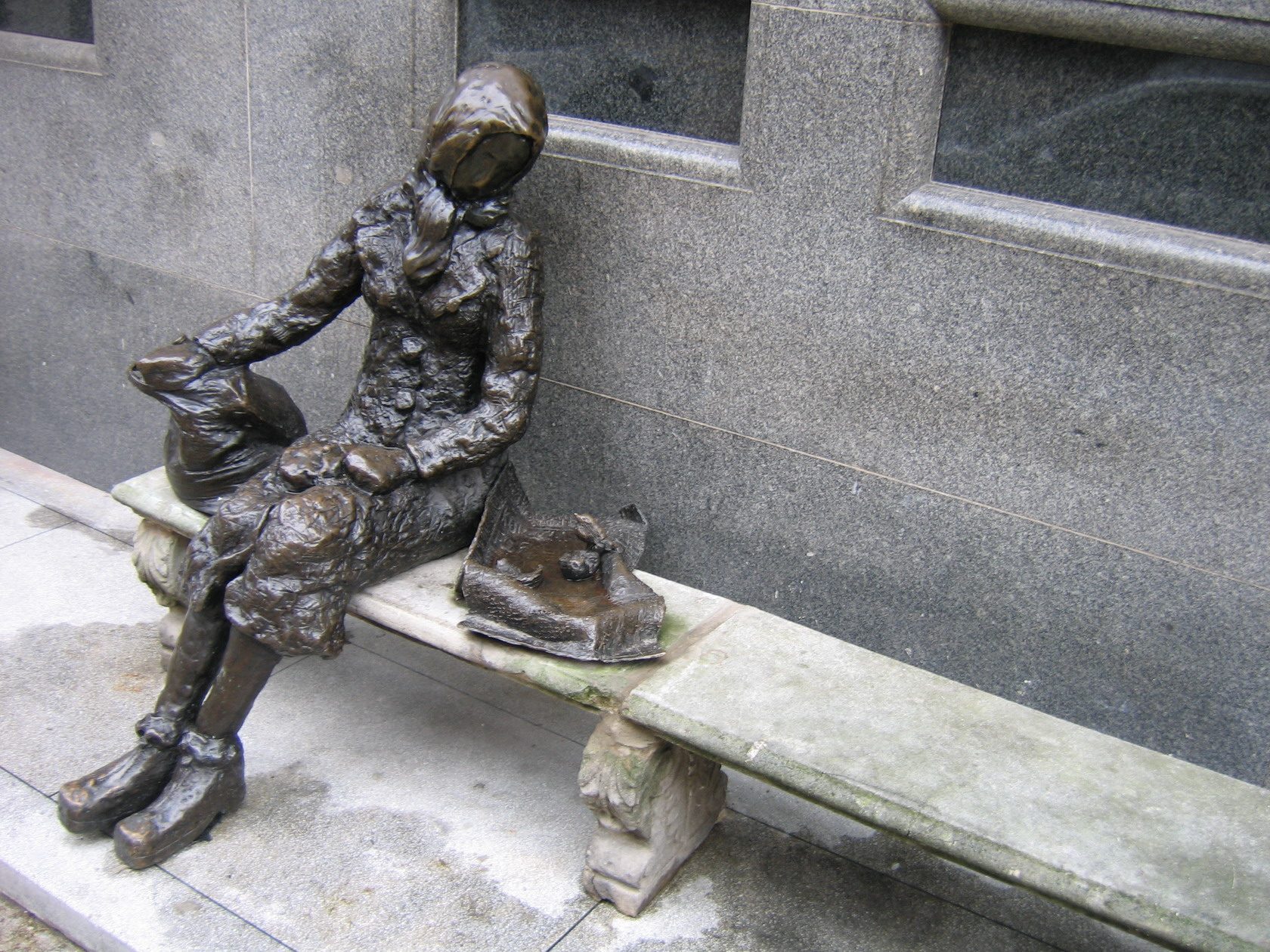 Ik maakte deze foto van Eleanor Rigby in mei 2010, tijdens mijn bezoek aan Liverpool. De krant waar ze naar zit te kijken is in oktober vorig jaar gestolen, evenals de naamplaat bij de bronzen sculptuur, waarop stond: "Eleanor Rigby , dedicated to 'All the lonely people…'. De gemeente Liverpool heeft laten weten dat de beschadigingen aan het beeld, een eerbetoon aan het legendarische nummer van The Beatles, zullen worden hersteld.
Anders dan de eenzame mevrouw Rigby die in oktober 1939 op 44-jarige leeftijd overleed, heeft haar bronzen beeltenis over aanloop nooit te klagen gehad. De vele Beatles-toeristen die de stad Liverpool nog altijd dagelijks overspoelen, maken vrijwel allemaal een eerbiedwaardige stop bij het bankje.
Eerste ontmoeting
De echte mevrouw Rigby krijgt ligt overigens te rusten op de begraafplaats naast St. Peters Church, waar John Lennon en Paul McCartney elkaar volgens de overlevering op 6 juli 1957 voor het eerst zouden hebben ontmoet.