James Richards uit Livermore, Californië heeft een website waarop hij de onwerkelijke gebeurtenissen van 9 september dit jaar beschrijft. Die dag kwam hij in het bezit van een vaag cassettebandje met daarop nooit eerder uitgebrachte opnames van The Beatles.
Dat is nog allemaal tot daar aan toe, maar de opnames stammen volgens Beatlefielen uit een periode nadat de beroemdste popgroep ooit uiteen viel. Met andere woorden: The Beatles gingen nooit uit elkaar!
James Richards is de beroerdste niet en heeft het cassettebandje omgezet naar deze tijd en je kunt 'm hier gewoon legaal downloaden.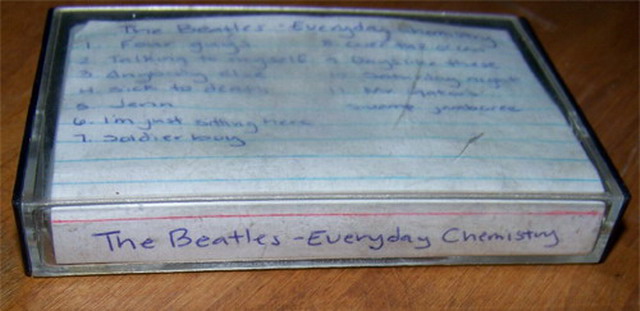 Beatles-Anybody-else

- The Beatles